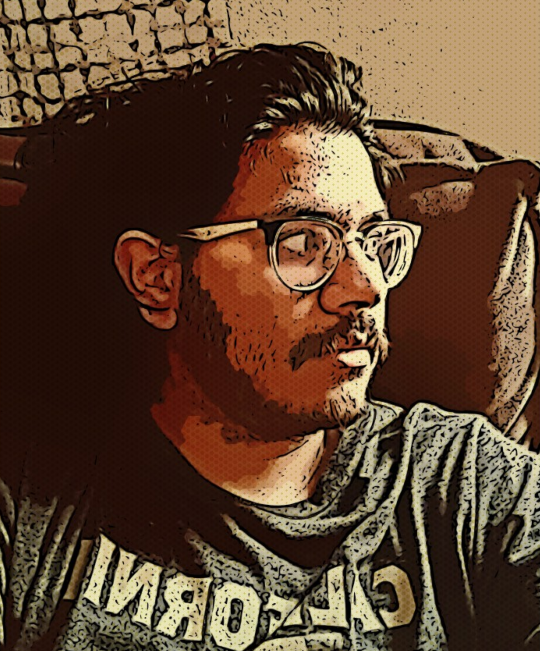 Hi! I am Abhijit Suprem. I am a PhD student at Georgia Tech in the School of Computer Science. My advisor is Professor Calton Pu. I work on Systems for Machine Learning, which lies at intersection of databases, machine learning, and adaptive systems. I am currently working on EDNA, a toolkit for adaptive streaming workflows for machine learning. We use EDNA for several of our projects, including LITMUS disaster detection, Covid-19 analysis, and SAFR vehicle tracking.
Currently, I am working on two projects: (i) EDNA-Covid and (ii) EDNA-SAFR. EDNA-Covid is our real-time Covid-19 data collection and analysis application, running on the EDNA streaming toolkit. We started collecting data on January 25, 2020 and till date, we have collected over 600M tweets plus articles and reports from myriad sources. EDNA-SAFR is a traffic monitoring framework for heterogenous camera networks that performs its live video analytics on EDNA. EDNA-SAFR is designed for multi-camera vehicle tracking and event detection.
---
---
Publications
Challenges and Opportunities in Rapid Epidemic Information Propagation with Live Knowledge Aggregation from Social Media.
C. Pu, A. Suprem, RA. Lima. IEEE CogMi 2020
Code
EDNA-Covid: A Large-Scale Covid-19 Tweets Dataset Collected with the EDNA Streaming Toolkit.
A. Suprem, C. Pu. arXiv 2020
PDF Code
ODIN: Automated Drift Detection and Recovery in Video Analytics.
A. Suprem, J. Arulraj, JE. Ferreira, C. Pu. VLDB 2020
Proceedings PDF Code
Small, Accurate, and Fast Re-ID on the Edge: The SAFR Approach.
A. Suprem, JE. Ferreira, C. Pu. EDGE 2020
Proceedings PDF Code
Beyond Artificial Reality: Finding and Monitoring Live Events from Social Sensors.
C. Pu, A. Suprem, RA. Lima, A. Musaev, D. Wang, D. Irani, S. Webb, JE. Ferreira. ACM TOIT 20(1)
PDF
Robust, Extensible, and Fast: Teamed Classifiers for Vehicle Tracking in Multi-Camera Networks.
A. Suprem, RA. Lima, B. Padilha, JE. Ferreira, C. Pu. IEEE Cognitive Machine Intelligence 2019
Proceedings PDF Code
Event Detection in Noisy Streaming Data with Combination of Corroborative and Probabilistic Sources.
A. Suprem, C. Pu. IEEE Collaboration in Computing 2019
Proceedings PDF Code Best Paper Award
Concept Drift Detection and Adaptation with Weak Supervision on Streaming Unlabeled Data.
A. Suprem. ArXiv preprint
PDF Code
Concept Drift Adaptive Physical Event Detection for Social Media Streams.
A. Suprem, A. Musaev, C. Pu. World Congress on Services 2019
Proceedings PDF Code Best Paper Award
ASSED: A framework for identifying physical events through adaptive social sensor data filtering.
A. Suprem, C. Pu. ACM DEBS 2019
Proceedings PDF Code
Approximate Query Matching for Graph-Based Holistic Image Retrieval.
A. Suprem, D.H. Chau, C. Pu. Big Data 2018
Proceedings Code
Orientation and displacement detection for smartphone device based imus.
A. Suprem, V. Deep, T. Elarabi. IEEE Access 2016
Proceedings PDF Code
---
Internships
IBM (Summer 2020): IBM Research Internship
University of Sau Paulo, Brazil (Summer 2019): DATA Group research internship. Advised by Dr. Joao Ferreira.
Georgia Tech (Summer 2018): CERCS Group research internship with Dr. Calton Pu.
Education
PhD at Georgia Tech (2017-)
Advisor: Calton Pu
Area: Computer Science
Minor: Public Policy
MS at Columbia University (2016-2017)
Area: Machine Learning
BS at California State University, Fresno (2011-2016)
Major: Electrical Engineering
Minors: Computer Engineering, Mathematics, Premed (MCAT: 35)
President's Scholar
Graduated with Honors
Awards
Student Travel Grant, IEEE CIC 2019
Best Paper Award, IEEE CIC 2019
Best Paper Award, Services 2019
Chair's Fellowship, Georgia Tech 2017
Doctoral Fellowship, UT San Antonio 2016 (declined)
Valero Doctoral Fellowship, Valero Energy 2016 (declined)
Doctoral Fellowship, UT Dallas 2016 (declined)
Smittcamp Honors Scholarship (full-ride), Fresno State 2011-2015
Senior Design Research Grant, Fresno State 2015-2016
Lyles Center Innoventures Design Grant, Fresno State 2015-2016
Charles Buckley Engineering Scholarship, Fresno State 2011, 2012, 2013
Lyles Center Engineering Scholarship, Fresno State, 2013, 2014
Best Student Paper Award, ICMLDA 2013
National Institute of Health Fellowship, IEEE EMBC 2012

Service
Reviewer for Georgia Tech PURA (2020, 2021)
Reviewer for ACM Transactions on Internet Technologies
Advising
I have been fortunate enough to advise several brilliant students on their projects or research.
Student(s): Eric Gastineau
Project: Fixing GAN-based Data Augmentation
Context: MS Project, Georgia Tech, 2019-2020
Summary: GANs are useful in creating synthetic data, but there remains performance discrepancy between using real images versus using synthetic images for training object detectors/classifiers. This project is investigating dynamic compression methods to reduce the performance discrepancy.
Student(s): Shreeshaa Kulkarni, Elsa Smaci, Kanksha Zaveri, Jayanta Bhowmick, Mitesh Kothari
Project: Automatic Model Generation for Vehicle Re-ID
Context: Course Project, Georgia Tech, Fall 2019
Summary: Build a system for automated, end-to-end pipeline generation for vehicle re-id. For each camera in a heterogeneous camera network, a detection model is generated using camera profile. Simialrity, vehicles are tracked using compressed re-id models for real-time performance.
Student(s): Ka-Ho Chow, Anjian Peng, Xiao Feng
Project: LITMUS Wildfire
Context: Course Project, Georgia Tech, Fall 2019
Summary: Extend the LITMUS system to work with wildfire and flooding
Student(s): Sravanthi Kumar
Project: LITMUS Automation
Context: Course Project, Georgia Tech, Fall 2019
Summary: Automate the ASSED framework and LITMUS system for faster deployment; identify and fix bottlenecks
Student(s): Jenita Jebasingh
Project: LITMUS refactor under ASSED
Context: MS Project, Georgia Tech, Spring 2019
Summary: Refactor the LITMUS system under the ASSED framework
Student(s): Jacqueline Elliott, Madeleine Brickell, and Kristen Goldie
Project: HealthFeed
Context: Course Project, Georgia Tech, Spring 2019
Summary: Dense, global, and real-time detection of viral events and health epidemics using social sensors and blogs